Model 66 Oscillating Hook
The Model 66 was introduced 1900 with production continuing to the 1950's. The machine was made as a hand crank, treadle and electric machine. Various decal patterns were used on these machines and although the Singer company did not name most of the decal patterns over the years collectors have given them various descriptive names. In America the Model 66 had a decal pattern known by collectors as Red Eye which was introduced c1910. This pattern was not generally available in Europe instead a pattern collectors call Lotus was used on machines made at the Singer's Kilbowie factory.

The Singer Model 66 is extremely common in Great Britain.
Model 99
The Model 99 is a smaller version of the Model 66 and was supposed to be more portable (it is still heavy!). According to the Singer company records it appears small batches of this model started being commissioned in January 1911 at the company's Kilbowie factory and production continued until after 1956.

This machine was made as a hand crank, treadle and later an electric machine. The hand crank version was originally available with a bentwood case but later this was changed to what appears at first glance to be a suitcase!

At least two batches of 99K machines were produced in aluminium presumably to try and make the machine more portable.

DATING: The date of commissioning for Singer sewing machines is available online go to Singer Machine Serial Numbers.

On these models the Serial Number is located on the bed of the machine at the base of the pillar.
---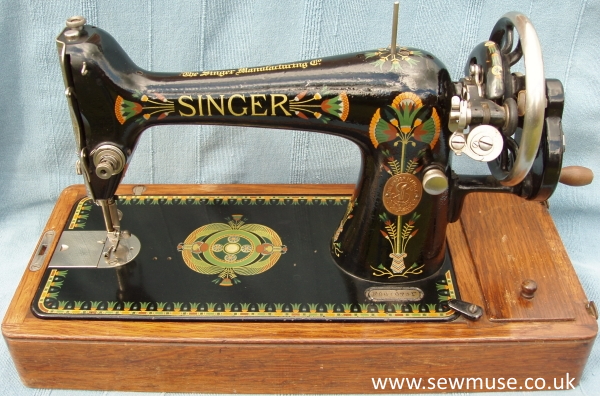 Model 66K Serial No. F8616731.

Dated July-December 1918, when we bought this machine the case was locked so we were pleased to find the Lotus decals in perfect condition and the metal work still bright. The side compartment contained the manual, a full range of attachments and spare spools. It only needed a modicum of cleaning and a drop of oil.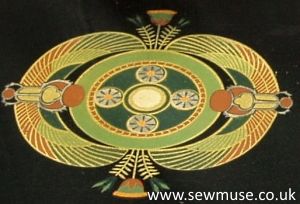 ---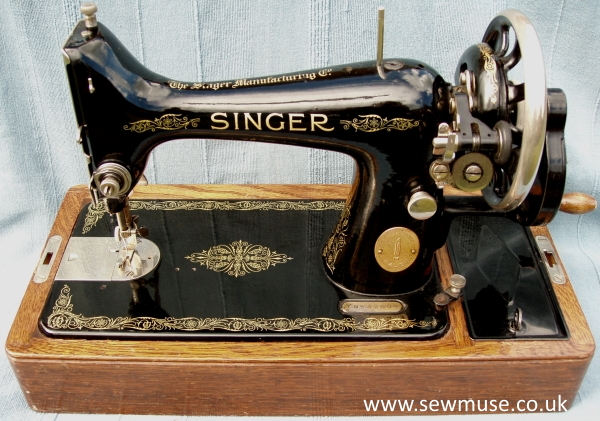 Model 99K Serial No. Y8532609.

Commissioned July 12 1932 this machine was manufactured at Clydebank, Scotland.

This is Lin's every day machine inherited from her Grandmother and has its original attachments and manual. Regularly used for School play costumes, toys and repairs.

Note : The stripes running across the bed of the machine are reflections of the back cloth such is the shine on this machine!
---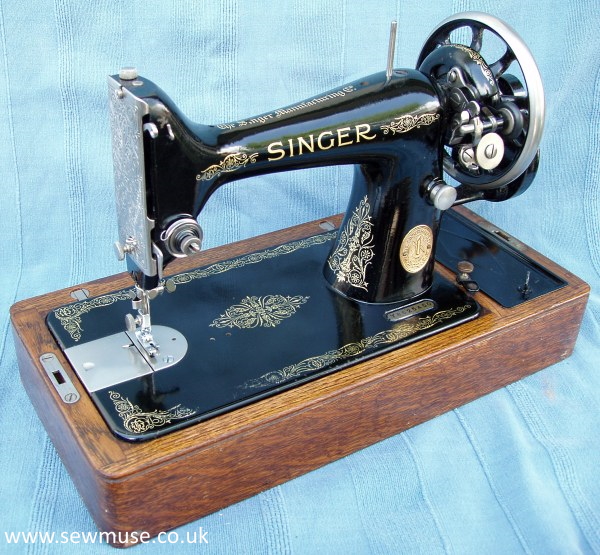 Model 99K Serial No. Y8625450.

Commissioned October 1932 and manufactured at Clydebank, Scotland.

It shows a little wear to the bed but is otherwise in excellent condition.