All material copyright David G. Best 2002 - 2009 All Rights Reserved.

Bradbury probably produced this machine under licence from W. G. Wilson, Chicago who was producing Oscillator machines under four patents dated 22nd January & 6th August 1878 and 11th March & 13th May 1879. In England the patents were dated 3rd November 1878 & 30th August 1879.

It was available with three different styles of cabinet work. The No.1 with small drawer priced at £7 0s 0d, No. 2 with two drawers set to the left with flap priced at
£8 0s 0d and the No. 3 as per the No. 2 but with a cover at £8 17s 0d.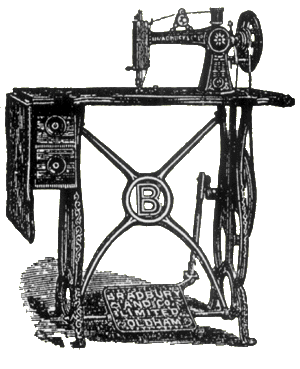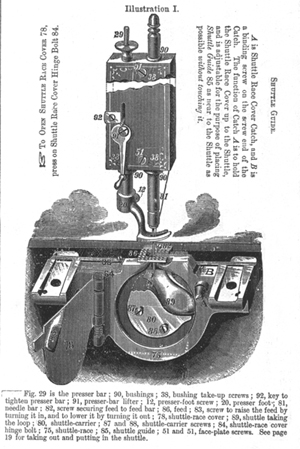 The illustration left is taken from an original Bradbury manual and shows the shutttle machanism. Many of the illustrations Bradbury's used in its manual are taken directly from the Wilson Oscillator manual, the Wilson name even appears in one!

If you have one of these machines you would like to sell please email us - sorry U.K. only.

INDEX of BRADBURY SEWING MACHINES
CLICK on a CAPTION