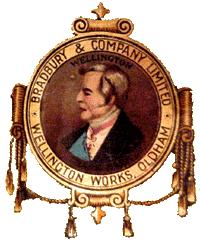 Established in 1852, Bradbury & Co. was Britain's and Europe's first sewing machine manufacturer and would for over 70 years, produce a wide range of machines gaining world renown. Yet today the Company has been largely forgotten. The factory - The Wellington Works has been demolished and the site redeveloped, all that is left is a plaque close to the spot where the factory once stood.
Nothing seems to remain except its machines and its history.

We have been researching the history of the Bradbury Company for many years, and are interested in preserving any paperwork relating to the company as well as further examples of Bradbury Sewing Machines including Industrial Models such as the Howe Principle and Lancashire machines.

The company also made Bassinettes, Bicycles, Forecars, and a range of Engineers and Machine tools. If you have anything relating to the Bradbury Company please contact us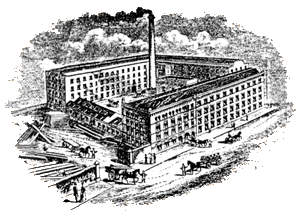 Follow the links at the bottom of this page to find out about the history of this once famous company, there is information on the wide variety of sewing machines Bradbury & Co. produced, details of the International Exhibition Medals received by the company, as well as photographs of Bradbury Sewing Machines, you can CLICK HERE to see the latest additions to our collection.

The Company was one of the pioneers of the British motor cycle industry and there is a section on the oft-neglected Bradbury Motor Cycles.

Our research is ongoing and new information is gradually becoming available so these pages will be subject to future updates and amendments. Our information comes mainly from primary and secondary sources, that is material published by the Company and articles of the period.


The advertisement shown right was kindly supplied to us by www.sensationpress.com and enabled us to confirm that Bradbury's No. 6 machine entered production far earlier than previously known.

If you have ANY Bradbury literature, advertisement, manual or receipt, these could help our research and we would welcome a copy. Or if you can add any personal knowledge of the history of the Bradbury Company or its machine production please contact us.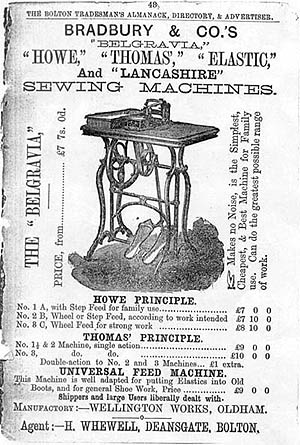 The Bradbury Database part of our research has been directed to the dating of Bradbury sewing machines. Although the official Company records have been lost, we have found, by collating information about machines and changes made during production with serial numbers, we have been able to estimate production figures and therefore produce some very tentative dating tables.

We still need your help! If you have a Bradbury sewing machine or come across one please email us the serial number, model or a brief description and we will add the details to the database.

Bradbury & Co. and its Agents were listed and sometimes advertised in yearly Trade Directories such as Slaters, Worralls, Gores and Kellys, as well as local Almanacs. The illustration left dates to 1871 and was supplied by C.Stockton, such advertisements are a wonderful source of information and old Trade Directories and Almanacs are still available here in the U.K. in County Libraries and Archives. Can you help our research by supplying copies of the entries for your Town? We are especially interested in the years 1890 to 1906.

We are indebted to the assistance and information given to us by Peter Fox (Formerly of Oldham Museum) and Graham Forsdyke (ISMACS) with a special thank you to Claire Sherwell of the Needlebar Group, David Stirling and Gordon Ramsden who have kindly provided additional information. To those who have provided manuals and other Bradbury documentation as well as to all who have supplied details of their machines we are most grateful.

IMPORTANT COPYRIGHT NOTICE

ALL material including text, photographs, illustrations are the copyright of David Best 2002 - 2017. All rights are reserved and no part of this web site shall be reproduced in any format without prior written permission.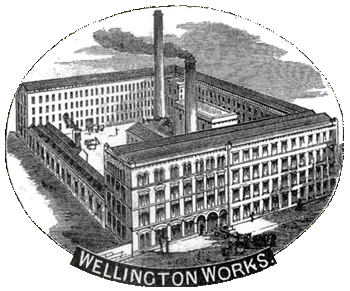 Not found the information you wanted?

Click Here for Search Tips

Interested in other makes of Antique sewing machines?

Please visit our sister site www.sewmuse.co.uk which covers many European and North American sewing machine manufacturers.

If you have any information regarding any products made by the Bradbury Company please let us know