All material copyright David G. Best 2002 - 2009 All Rights Reserved.

Produced at the Wellington Works.

This machine was designed for hat binding and it was claimed to cut costs by three-quarters when compared with hand binding. It could be used to bind curled and framed hats, pull-overs and hard hats using silks, felts, straw or any other material.

Using hardened steel for working parts it was designed to be simple, strong, durable and well finished.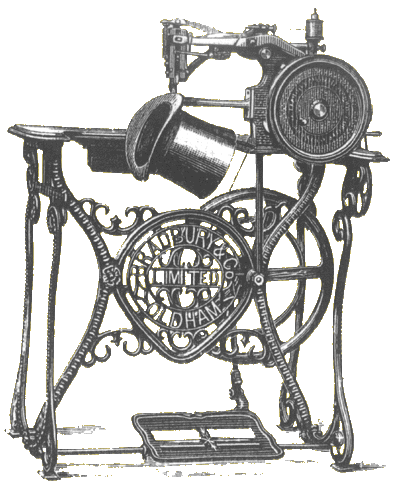 INDEX of BRADBURY SEWING MACHINES
CLICK on a CAPTION