All material copyright David G. Best 2002 - 2009 All Rights Reserved.

Produced at the Wellington Works.

The No. 10 machine was specifically designed for boot manufacturers and could be used for boot closing and flowering. The machine produced a "beautiful, bold, pearly lockstitch on all sorts of leather".
The Company claimed that it had the fewest parts, used a rotary motion with least friction and had the greatest speed.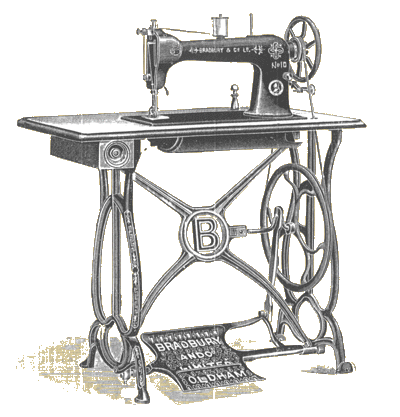 INDEX of BRADBURY SEWING MACHINES
CLICK on a CAPTION