All material copyright David G. Best 2002 - 2009 All Rights Reserved.

Called the Number 45 because when it was introduced in 1908 this was apparently the number of different models Bradbury had produced since 1852.

It was advertised for both Domestic and Commercial use and had a high arm, large self threading spool. All principle working parts were made from hardened steel.
The large stand had a small drawer and Bradbury in the cross brace. It could be used as a treadle or driven by power.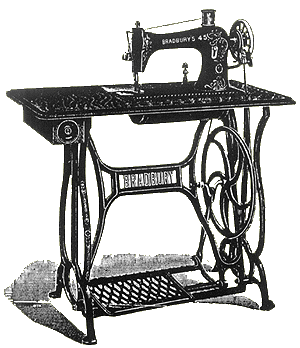 INDEX of BRADBURY SEWING MACHINES
CLICK on a CAPTION