All material copyright David G. Best 2002 - 2013 All Rights Reserved.

Produced at the Wellington Works.

Introduced in 1893 & designed for boot manufacturers using a wheel feed it was intended for whole Golosh work and Vamping. It was available with or without a stand.

The following description is taken directly from sales literature.
"the operator can sew all round the work without stopping to place it, and by so doing it makes it impossible to take the draft out of the upper, therefore the Laster has not half the trouble lasting his work."
Glad that's clear.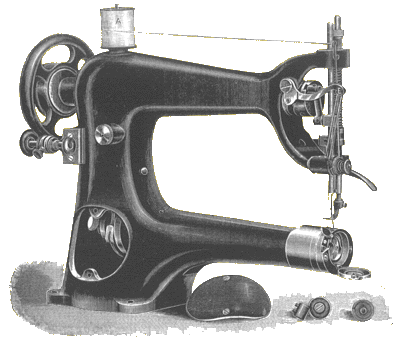 INDEX of BRADBURY SEWING MACHINES
CLICK on a CAPTION