All material copyright David G. Best 2002 - 2009 All Rights Reserved.

Manufactured at the Wellington Works.

Designed for Tailors, Wholesale Clothiers, Mantle makers, and all kinds of Boot and Shoe Manufacturing.

It was made with an Oscillating Shuttle and large bobbin. The principal working parts were made of steel forgings and for factory work steel Cams and Shuttles could be supplied as well as various kinds of feed. It was suitable for either treadle or power.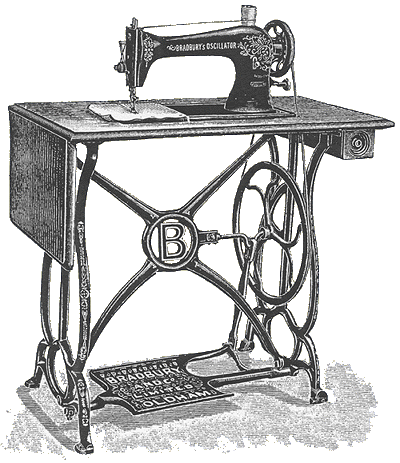 INDEX of BRADBURY SEWING MACHINES
CLICK on a CAPTION