For information about the history of Bradbury's Belgravia click on the title above.

All material copyright David G. Best 2020 All Rights Reserved.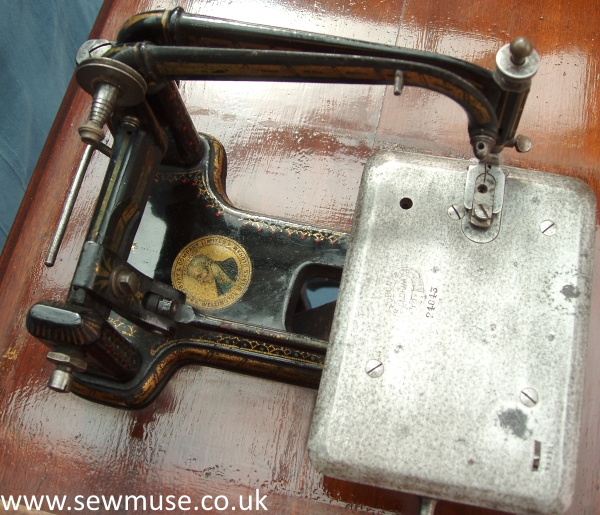 Bradbury's Belgravia.

A late model version of Bradbury's famous Belgravia sewing machine.The stand and joinery were restored many years ago but the head is untouched and shows only minor signs of wear.

The Belgravia was an improved the Wheeler & Wilson No.1 with a number of additional features patented by John Mabson which made it a far superior machine. However it would never challenge the dominance of the Wheeler & Wilson machine and perhaps less than 30,000 Belgravia machines were made compared with in excess of 500,000 Wheeler & Wilson machines.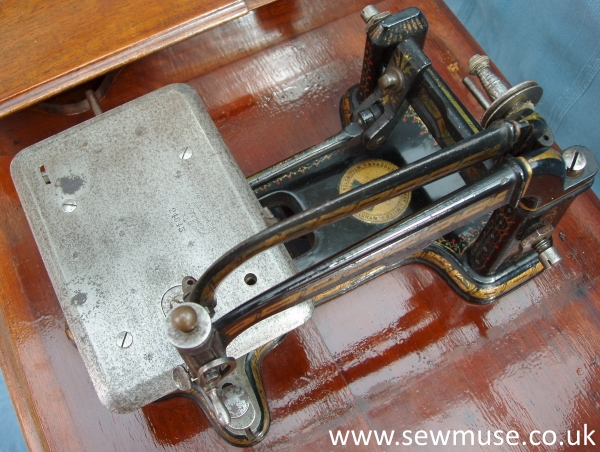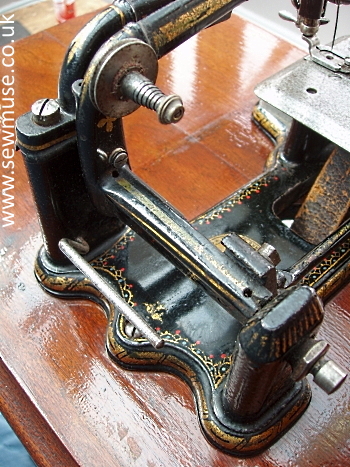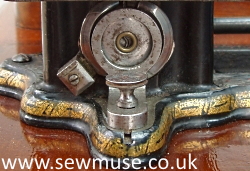 The machine dates from the late 1870's or early 1880's and has very fine pattern of a weave of gold with red and blue dots which is a form of decal I have not come across before.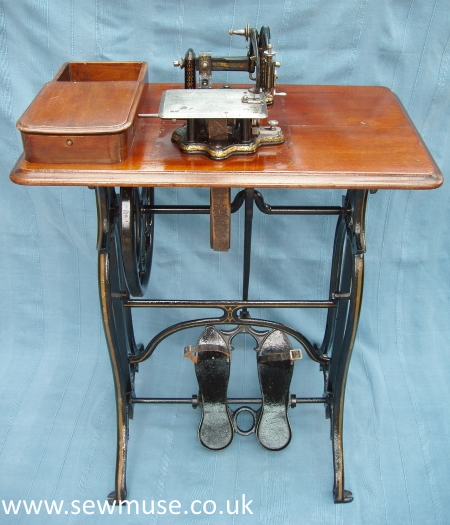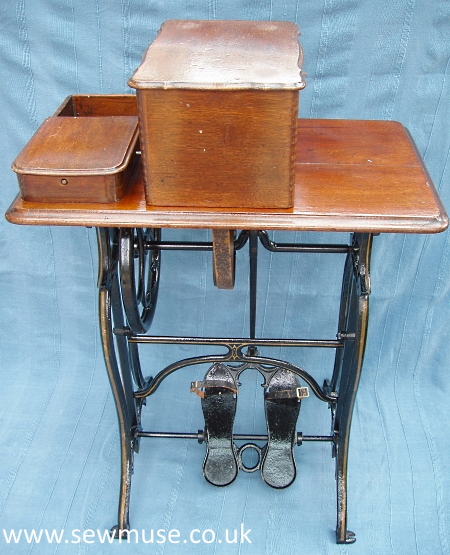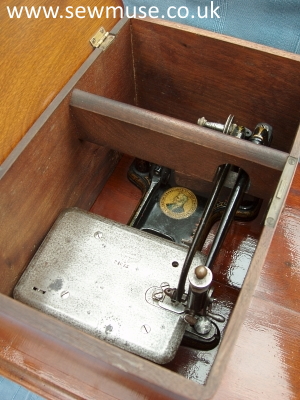 The accessory box sits to the left of the head, the front compartment has a lid operated by a push catch. The rear is open for ease of access.

The cover is a simple rectangular box which is locked in place with a wooden swivil

The elegant stand is pinstriped and the centre drive wheel is connected to the machine with a wide leather belt. The foot rests are shaped and have leather straps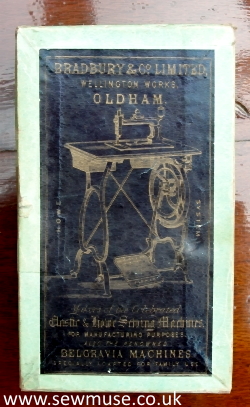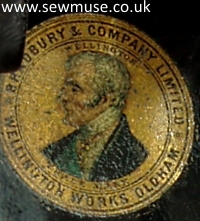 The machine came with a cardboard accessory box which is in excellent condition and has an illustration of the company's Howe Principle machine on its lid.

The Duke of Wellington Trade Mark decal is in reasonable condition.

INDEX of BRADBURY PHOTOGRAPHS
Click on a Caption