The Jones Medium Spool is a copy of the Wheeler and Wilson No. 9 and is a full rotary hook machine.
Patented on 4th October 1889 they were manufactured up to the 1930's and were designed to be a semi industrial machine.
---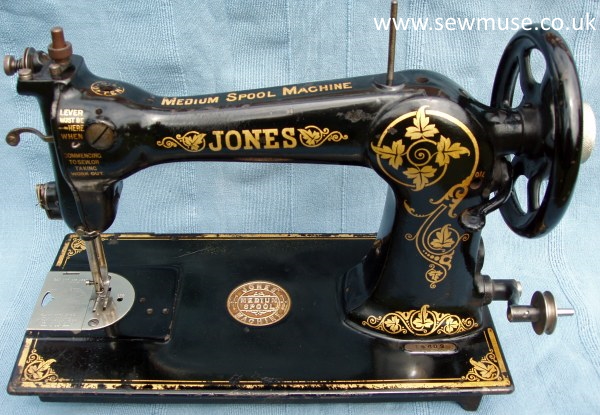 Jones Medium Spool Serial No.14692.

Our very first purchase, long before collecting became a passion!

The serial number is stamped on the bed of the machine at the base of the pillar and this particular machine probably dates to 1890. It has an early style stand with three drawers and plain foot pedal. See also Cases & Bases Page

The local sewing machine shop - now closed- was raided for all its 'old Jones' needles.

The decals are of the early style with a brass boss - note the arrows - I believe this is a reflection that the Medium Spool could sew backwards.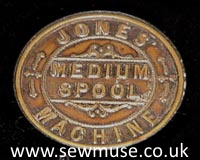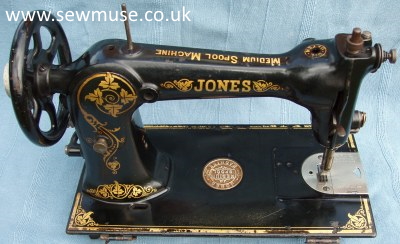 The rear view of the machine shows it has a mounting hole on the arm with a corresponding hole in the bed at the base of the pillar.

The company Trade Mark is stamped on the slideplate along with a patent date and number.