The Jones Family machine was the equivalent of the Singer 12 but with various modifications. Note in particular the slide and inspection plate arrangement on the bed of the machine. The Jones Family machine was displayed at the Melbourne International Exhibition of 1881.
Not many of these machines have come to light and we would be grateful for any further information on this Model.
---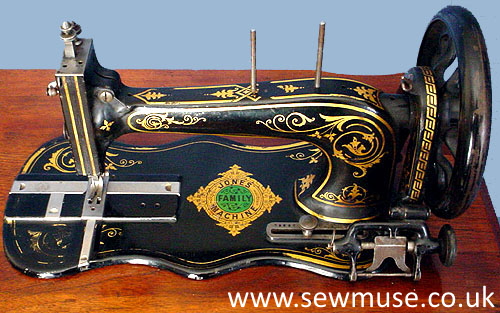 Jones Family Serial No. 30082.

This machine was probably produced in the 1880's. The decals are generally worn but the centre decal is intact. Note the unusual arrangement of the slide plates, the function of the short "extra" one seems to be to lock the shuttle slide plate into place.

The cabinet work and stand were refinished many years ago. The table and stand are the same as used in the later versions of the Jones Medium machine which gives a large work area.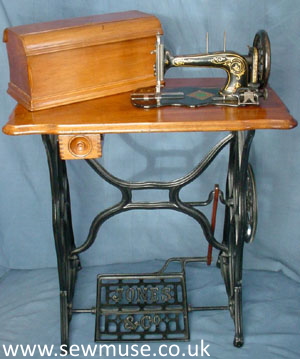 ---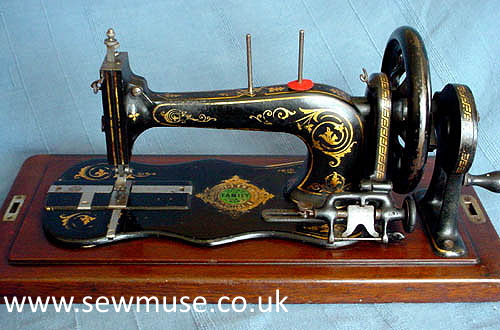 Jones Family T.S. Serial No. 42398.

This is a later hand version of the above machine. The decals are worn but still largely visible and it came with shuttle and bobbin.