The Jones D53 was a remodelled and updated Jones Family C.S. Introduced in 1953 it was available as a hand, electric or treadle machine. There were two versions -the D53 with nickel plated balance wheel and the D53 A with black jappaned balance wheel. It was, we believe, the first Jones machine available in different colours such as green, metalic green, and powder blue. In 1959 it was superceded by the D59.

The D53 and D53 A are both reasonably common in Great Britain and a good example should cost less than £30.

The factory records have not survived so accurately dating this model is not possible. The serial number is stamped under the machine on the front of the base.
---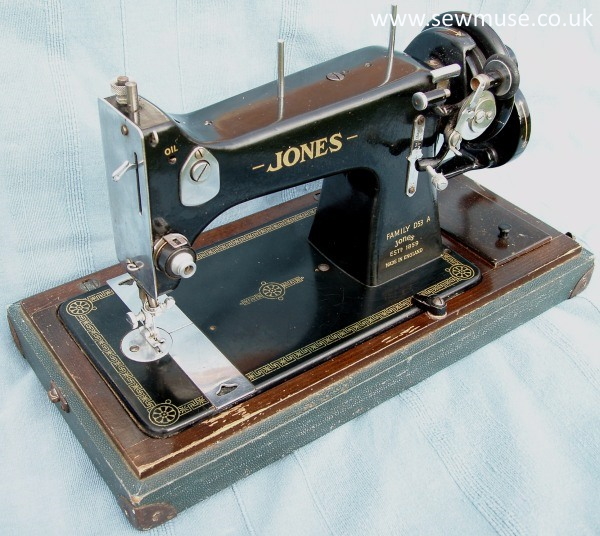 Jones D53 A Serial No. SA 18500.

This machine was probably produced in 1955 and is in good condition with light rubbing to the decals. It has a mock shagreen case