For information about the history of Bradbury's Letter H machine click on the title above.

All material copyright David G. Best 2013 All Rights Reserved.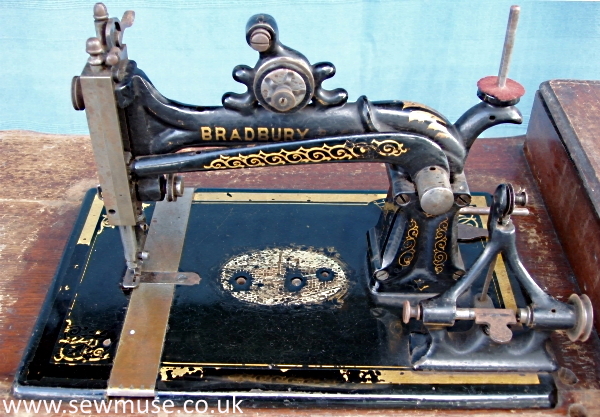 Bradbury's H No. 1.

This unusual Bradbury machine was literally stored in a barn and although the treadle base and woodwork have suffered the machine head itself shows only signs of normal wear having been protected by the small cover, there is an accessory box mounted on the table.
The centre decal is an illustration of the company's factory which would date the machine to c1880. The rear stationary arm has Bradbury & Co visable and on the pillar under the arm H and No.1 appear.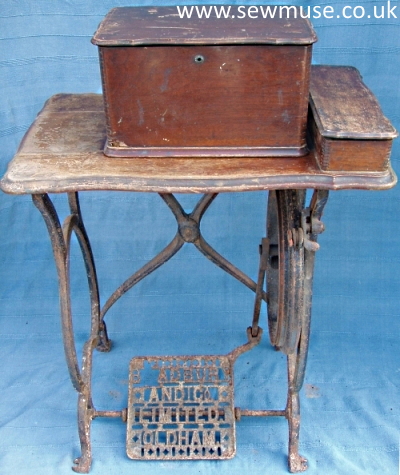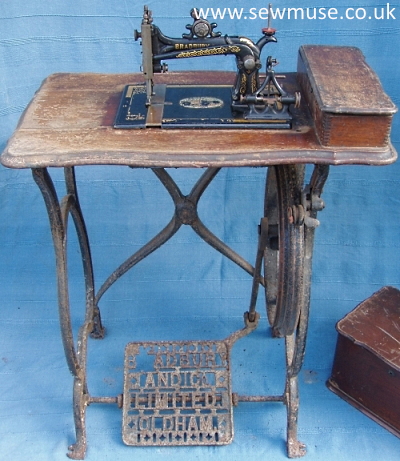 As this is a later version the bobbin winder is mounted on the bed of the machine and the stitch length lever is located to the rear of the pillar. Note the "brake" attached to the front right leg of the treadle which was to slow and stop the fly wheel.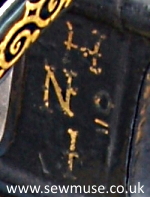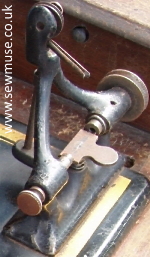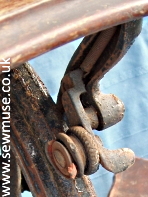 INDEX of BRADBURY PHOTOGRAPHS
Click on a Caption