All material copyright David G. Best 2002 - 2009 All Rights Reserved.

Manufactured at the Wellington Works.

Designed specifically for the Eastern markets this machine was a variant of the A1 Repairer but instead of an all round feed the feed was only half a circle. The most visible difference was the size of the arm the end of which had a two inch diameter.

All wearing parts were made of hardened steel and the shuttle held 50% more thread than the A1 Machine. The machine was suitable for general boot making and repairing.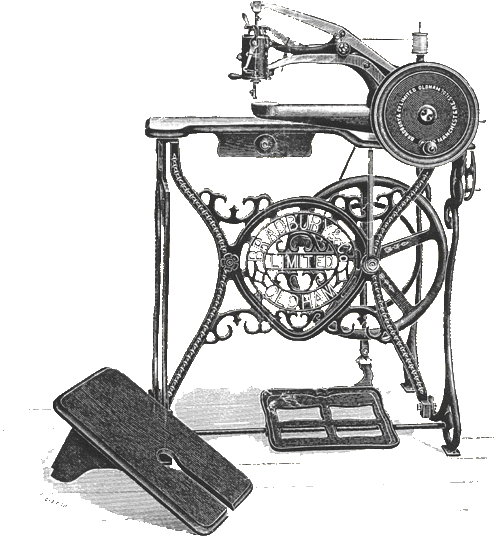 INDEX of BRADBURY SEWING MACHINES
CLICK on a CAPTION